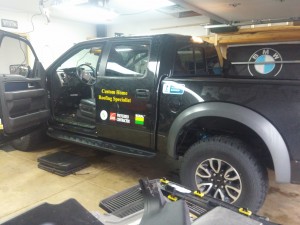 Here we have the impressive Ford Raptor pumping out 600+ horsepower with an upgraded Roush Supercharger and Exhaust, needless to say this thing is impressive! however, what isn't impressive is the factory upgraded Sync/Sony amplified system. to put it bluntly, the stock stereo is terrible and does not do this truck justice at all. So this customer hopped in his truck and drove from Denver Co. to have Specialized Car Audio, inc. do a list of upgrades to his truck.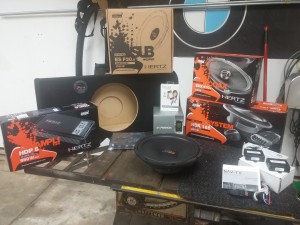 We chose to use the award winning Hertz Audio Hi-Energy component speakers for the front doors which consist of a 6.5″ driver in the door and a tweeter up in the A-pillar factory location. Everything fits behind the factory panels for a completely stock look.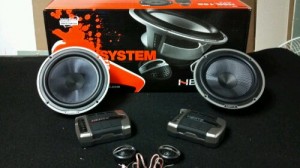 For the rear doors we kept it simple chose to use Hertz Energy 5×7″ Coaxials in place of the Stock speakers.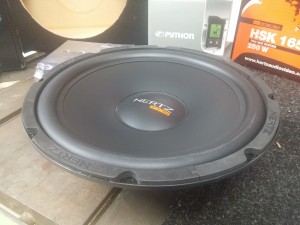 For our low end bass we removed the comical factory "subwoofer" and used a Hertz Energy ultra slim 12″ woofer mounted in a modestly small enclosure that fits neatly under the rear bench seat.
We used an Audiocontrol adapter to take the factory audio signal and feed it into our new Hertz HDP 5 channel amp which now runs the new speakers.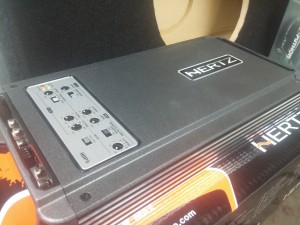 The front and rear doors were also treated with sound dampening material to help quite down unwanted road noise.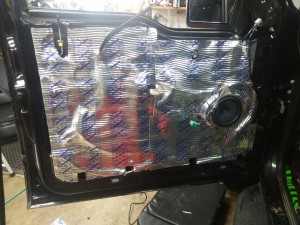 When it was all said and done this truck now had a sound system worthy of talking about! crisp clean sound, enough low end bass to shake the house down, and with a quick turn of the bass knob it was quickly adjustable to a desirable level. And did we mention loud?! The factory stereo was barely audible at highway speeds with the 600hp engine roaring, now this customer can enjoy listening to his music and actually hear it!
We also installed a top of the line Security and Alarm system with the SmartStart GPS system. The unit comes with a 2way remote and the smartstart uses a mobile phone app which allows you to control all of the functions of the security and remote start system from a smartphone.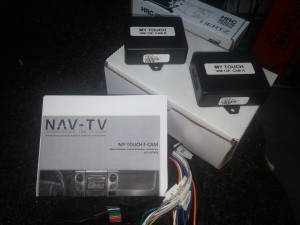 And it didn't stop there! we also installed NavTv's MyTouch video in motion module which unlocks factory nav coordinate entry while in motion, so the customer can enter a new destination in the factory navigation without having to pull over. The system also unlocks the factory front view camera to be able to be turned on at all times-no more speed restriction which shut the camera off after 15mph. And the navtv module has a forced rear camera mode which allows you to activate the rear camera at any time and at any speed.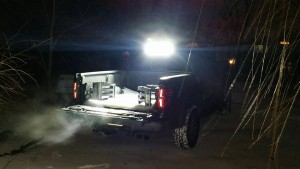 And the final cherry on top was a 15,000 lumen CREE LED lightbar mounted on the rear of the cab so the customer could see clearly at night time on the job site. This thing was bright!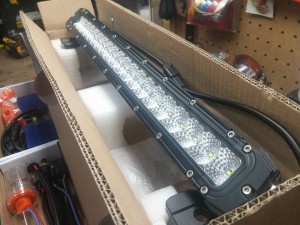 So there you have it, a long list of improvements on this awesome truck! if you are looking to do any of these uprades on your Ford Raptor or F150 contact Specialized Car Audio today! Serving the Chicagoland suburbs for over 20 years!